The "Sculpture Festival" will be organized by the Tbilisi Association of Sculptors and Architects in 2023. The festival is supported by Georgia's Ministry of Culture, Sports, and Youth Affairs.

Sculptors from different generations will attend the three-stage festival, which will run from May to October 2023. The festival program includes exhibitions, a student sculpture symposium, educational-cognitive lectures, scientific seminars, and discussions. The initiative is designed for interdisciplinary creative processes, including participants from multiple fields. Sculptors, architects, art critics, researchers, designers, galleries, and others will participate in several events. International and local artists will have the opportunity to collaborate and produce new projects within its framework.

The TASA team is attempting to organise such a series of events in Tbilisi for the first time, and they sincerely believe that the festival will grow, develop, and become a kind of platform for professional experience exchange, communication, and creative innovation and that it will inherit a special place in the Caucasus region in the future.

The International Cultural Centre, 'Muse' named after Merab Berdzenishvili (Tbilisi, Merab Berdzenishvili, No. 1), will host the events scheduled as part of the festival.

Some events may require registration for attendees to participate.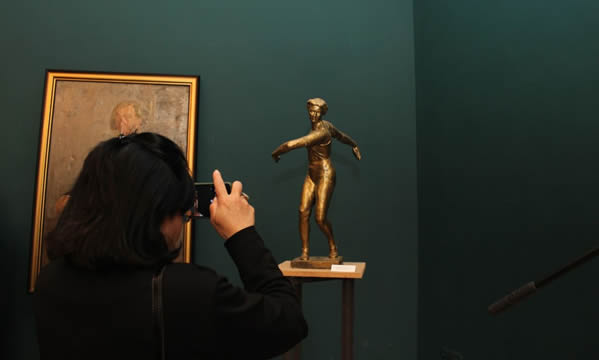 Exhibition of Nikoloz Kandelaki's Sculptures
Nikoloz Kandeliki's exhibition is one of the highlights of...